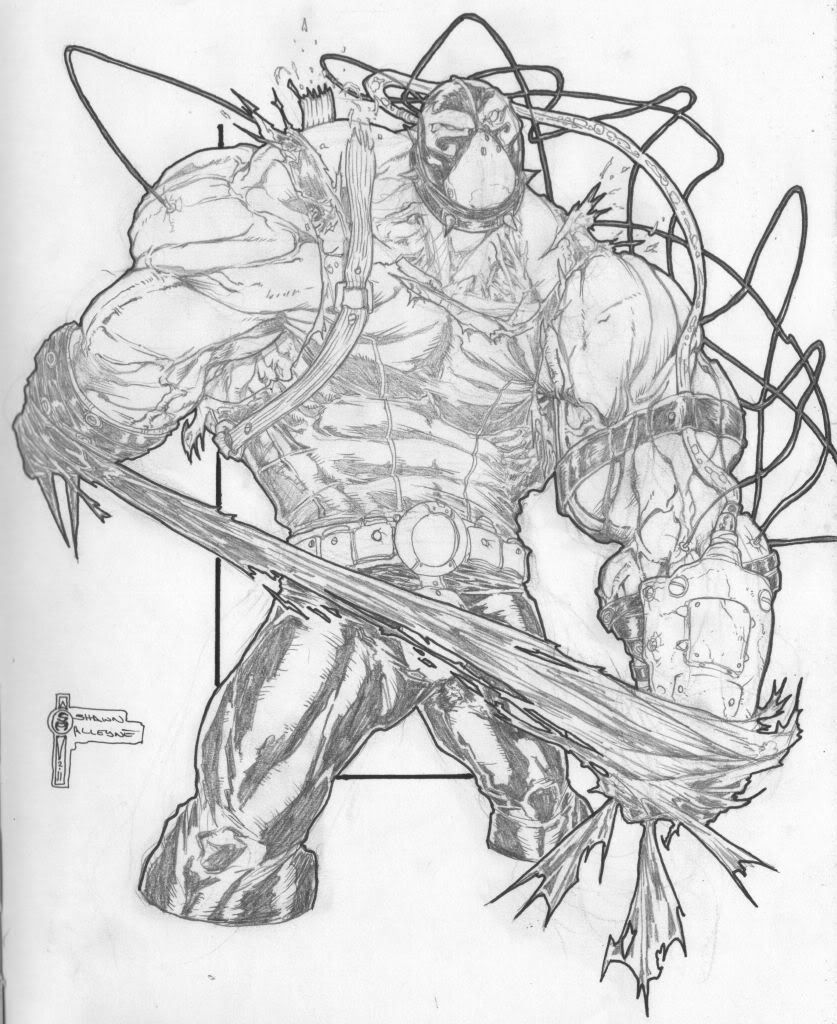 (9x12 in sketchbook. Pencil w/copic pens)
What's up peeps. More stuff to plug but daily sketches should be starting tomorrow.
Come next week I'll be at MegaCon in Florida, from March 25th-27th. If you're coming to the show and are interested in a pyroglyphic commission for
pick up
, I believe I can fit some in between my other gigs. These prices are my
convention rates
and do not reflect my
regular rates
, so these are a deal, if I do say so myself. Here's some quick info:
1) 8x10 for $20
2) An 8x10 medium for $35
3) A nice 11x14 piece for $75.
4) An 11x 14 piece with extra detail, slightly inked for $100.
5) OR, an 11x14 piece, with all the bells and whistles, FULLY inked, for $125.
All pieces will be on bristol board and (obviously) you keep the original.
Hit me up if you have any questions.
Above is an example of what a typical pick-up con sketch might look like. This was done for Jeff Smith in his sketchbook as an extra for being late on his original commission.This Bane piece is the standard I want to set at all cons, but I'm still trying to cope with the pressure of time management and people watching you draw. Not to mention balancing talking to people and selling stuff. MegaCon will serve as another test to find out what works for me and what doesn't.
So how do you guys cope with pressure? Do you feel any? If you just go to buy, do you mind if an artist takes long as long as it's hot? Feel free to share any con experiences you've had..on both sides of the table.
Peace
The Vatican Appointed Warlock